"In the middle of every difficulty lies opportunity."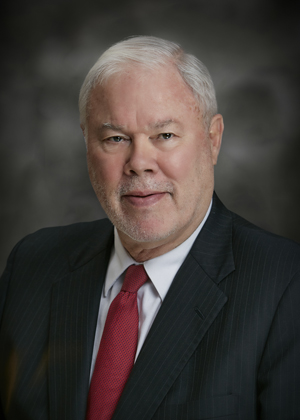 Lee Hornberger is an arbitrator, mediator, and hearing officer. He does virtual arbitrations and mediations.
He is a member of the National Academy of Arbitrators.
He is a former Chair of the Alternative Dispute Resolution Section of the State Bar of Michigan (2017-2018), a Diplomate Member of The National Academy of Distinguished Neutrals, a member of Professional Resolution Experts of Michigan (PREMi), and Editor Emeritus of The Michigan Dispute Resolution Journal (2013-2018).
He is in The Best Lawyers of America 2018 and 2019 for arbitration, and 2020 to 2023 for arbitration and mediation. He is on the 2016 to 2022 Michigan Super Lawyers lists for alternative dispute resolution. He has a First Tier ranking in Northern Michigan for Mediation and a Second Tier ranking in Northern Michigan for Arbitration by U.S. News - Best Lawyers Law Firms in 2022 to 2024. He has a First Tier ranking in Northern Michigan for Arbitration by U.S. News - Best Lawyers Best Law Firms in 2019 and 2020.
He is a Fellow of the American Bar Foundation. He is also a Fellow of the Michigan State Bar Foundation.
He received the State Bar's ADR Section's Distinguished Service Award in recognition of significant contributions to the field of dispute resolution in 2022, the ADR Section's George N. Bashara, Jr. Award for exemplary service in 2014, and the ADR Section's Hero's Award for outstanding contribution in 2014 and 2019; is on the "Northern Michigan's A-List" of Attorneys, Traverse: Northern Michigan's Magazine (January 2009); and received the Conflict Resolution Services' "Pinnacle Award" and Community Mediation Services' Certificate of Appreciation.
He was an adjunct professor at the University of Cincinnati teaching administrative law and civil rights law. He was an adjunct professor at the Northern Kentucky University Salmon P. Chase College of Law teaching labor law and school law.
He has been a Michigan Civil Rights Commission Hearing Referee; a Grand Traverse Band of Ottawa and Chippewa Indians Hearing Officer; on the Little Traverse Bay Bands of Odawa Indians Hearing Officer list; and a former President of the Grand Traverse-Leelanau-Antrim Bar Association.
He is the author of "Reflections on Civility and Ethics," Michigan Bar Journal (February 2023), "Historic Moments in Negotiation," Michigan Bar Journal (May 2019), and "Employment Discrimination Law in Michigan," Michigan Bar Journal (September 2003).
He works exclusively as a neutral and does not provide legal representation, nor does he give legal advice.
Click here for an overview of Lee Hornberger's arbitration and mediation experience.